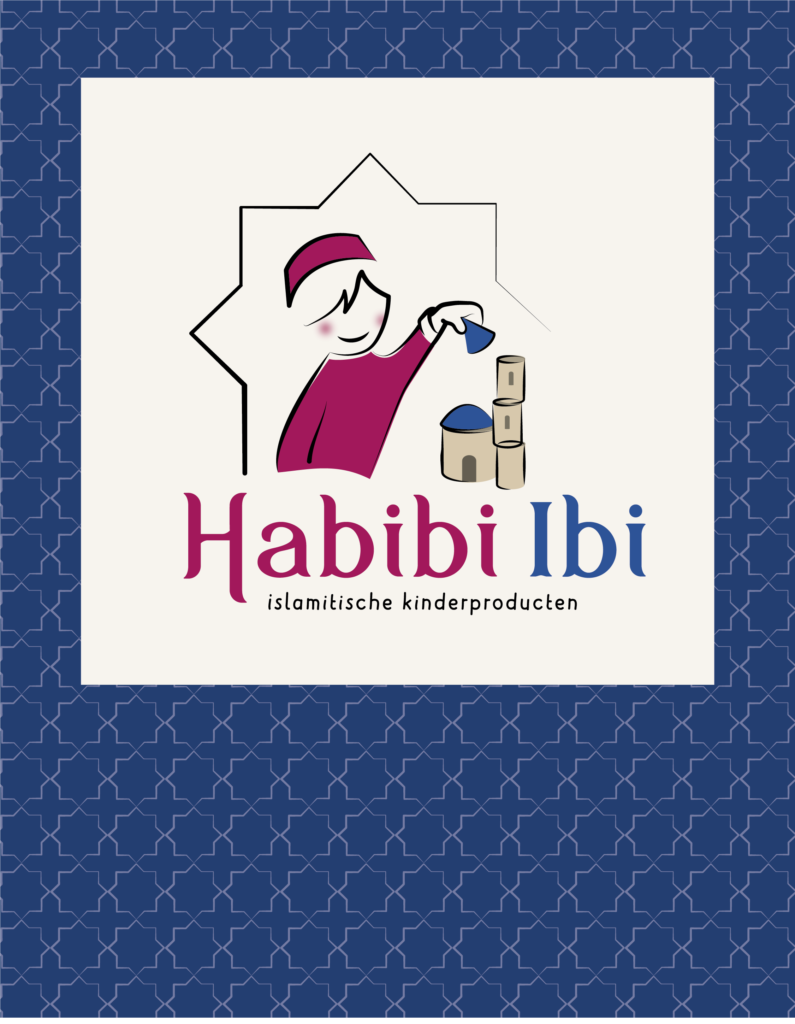 Logo design voor Habibi Ibi
For Habibi Ibi a logo was designed and the corporate colors have been determined.
A narrative illustration was developed, and combined with a word mark and slogan. Different variants have been made, so in every color setting a suitable logo is available.
Open and minimalistic
A minimalistic illustration, consisting of clear black lines and partially colored areas. By not connecting the lines (and colors) to each other, an open character was created.
Warm cheerful colors
The combination of the warm (purplish red) and fresh (clear blue) color the logo gets a friendly and striking appearance. By combining these with cheerful color tones, it is an ideal basis for all children's products.
About Habibi Ibi
Habibi Ibi is part of UwKeuze.net and focuses on the development and publication of Islamic products for children. The Habibi Ibi webshop is still under construction and will be filled with all sorts of cheerful and educational products for children.
More information: www.uwkeuze.net