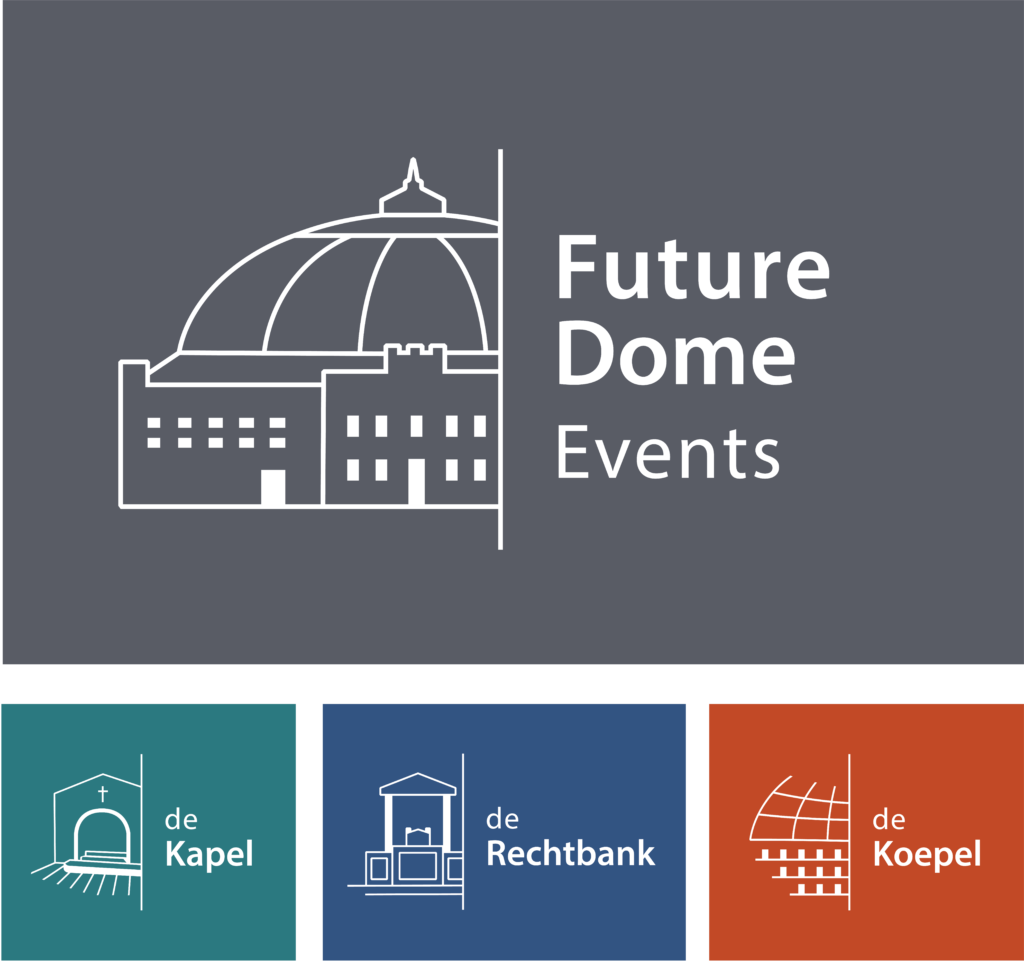 Corporate restyling Future Dome Events
For Future Dome Events in Breda the entire corporate identity has been renewed, in collaboration with Jeroen Emons van Gestrijpt. The existing logo has been simplified and the various logo variants have been adjusted accordingly. In addition, corporate identity patterns have been developed and a color scheme has been set up.
A clear theme and color scheme
Since Future Dome Events is located in a former prison (de Koepel in Breda), the prison/court theme is reflected throughout the corporate identity. Various icons of prison or court items have been developed and the patterns are based on events within a prison.
In order not to turn it into a stuffy prison, a fresh, a clear color scheme was chosen. Combining this with a warm shade of gray a friendly and inviting character was created, which fits well with this special party location.
About Future Dome Events
The FutureDome is a monumental, characteristic location for conferences, business events and other meetings. Futuredome Events develops and facilitates various diverse activities here, including the characteristic breathtaking Dome, the adjacent Chapel and the classic original Court.
Want to organize a meeting? Look at futuredomeevents.nl