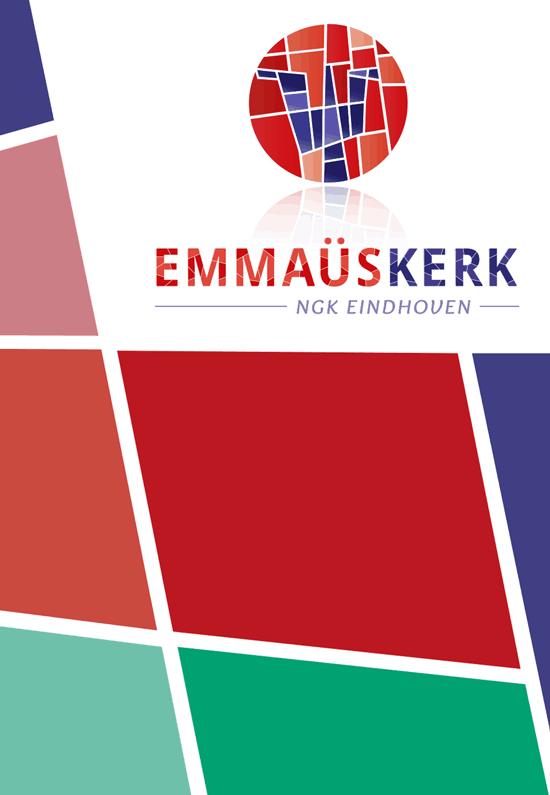 Corporate Identity for Emmaüskerk Eindhoven
Develop a corporate identity for a very versatile community, for a group of people with very different backgrounds, ages and interests; Emmaüskerk in Eindhoven came up with this question at Smit Grafische Vormgeving. In consultation with the community, a modern, but warm and welcoming corporate identity has been developed.
Corporate identity matching to a versatile identity
As starting point the stained-glass window, characteristic for the building, was used and transformed into a contemporary corporate illustration. The window shows the bible story "On the Way to Emmaüs", and symbolizes, with all its differently shaped and colored windows, the versatility of the community.
About Emmaüskerk
Emmaüskerk is a characteristic church build in the 60's, in the district Mensfort in Eindhoven. Every Sunday there is a church service, with about 600 people with very different backgrounds, ages and interests. More information: emmauskerkeindhoven.nl