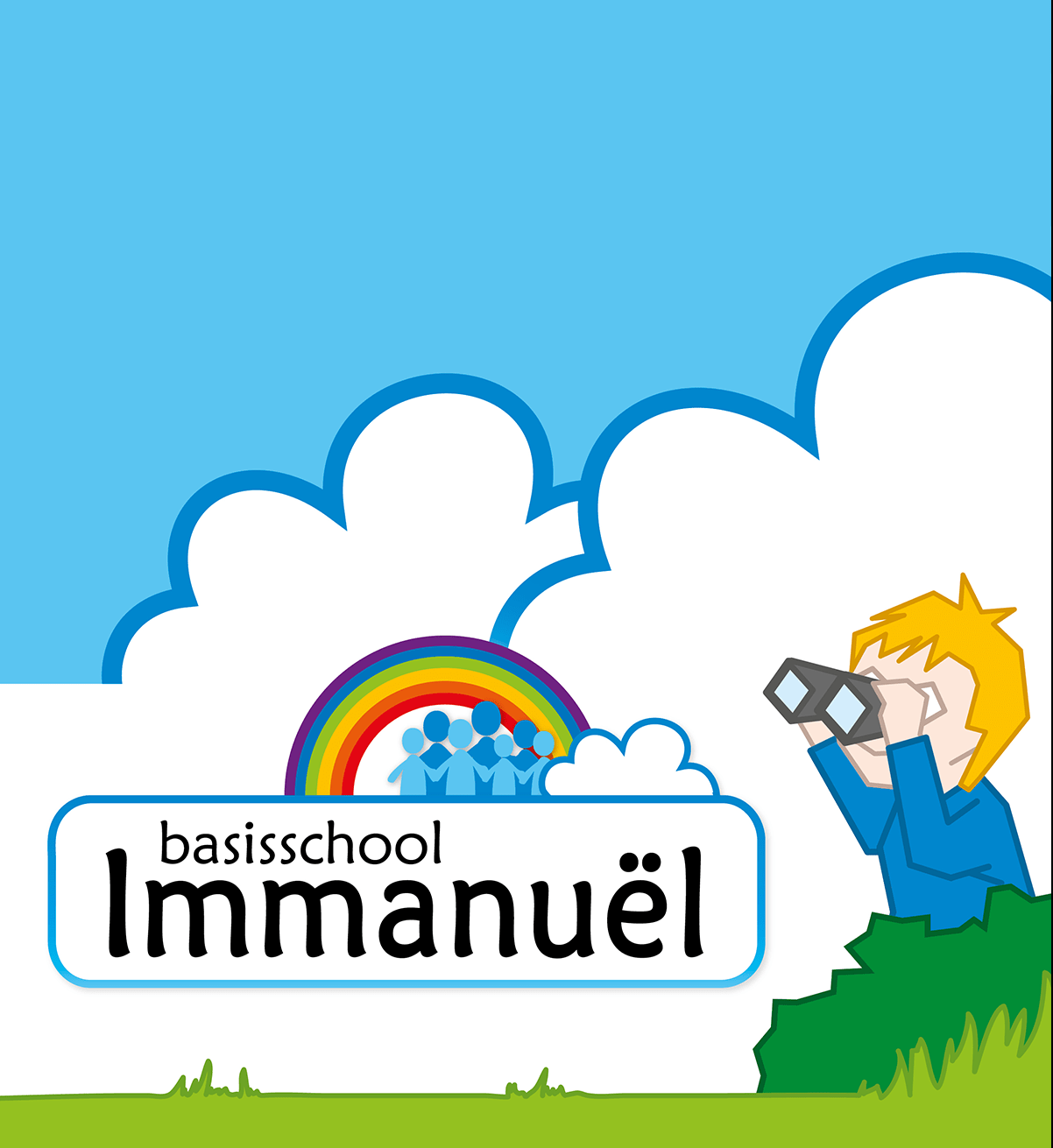 Development of logo and corporate identity
For primary school Immanuel, various corporate products have been developed. To start with, a logo with bright colors and a happy appearance has been developed. In addition, there are, among other things, various illustrations and a brochure created and a design for the website has been made.
Bright colors and cheerful photography
In the look of all the designs, showing the welcoming, honest identity of the school is leading. The bright colors, clean and cheerful photography and a playful, but well-readable font, all fit in seamlessly with the school's vision.
About Immanuël
Primary school Immanuel is a cozy, small-scale Christian primary school in Best, near Eindhoven. Their mission is to discover and develop the talents of every child. 'Every child is made by God and therefore unique' is the starting point.
Looking for a primary school? Take a look at immanuel.nl