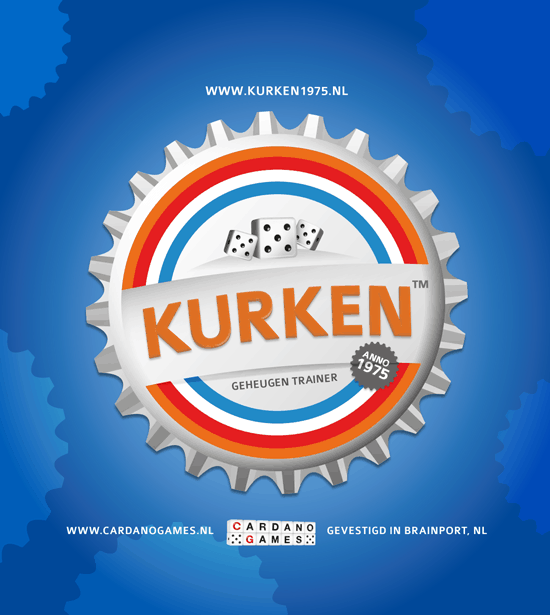 Design of logo, packaging and game play material for Kurken 1975
In collaboration with Cardano Games we worked on developing a corporate identity for Kurken1975 (English version: CatchYou), a newly developed speed action game for training of your working memory.
In order to appeal to the young target group and to reflect the origins of the game, a very colorful design with a Dutch character was created.
A bright, colorful logo
The crown cap, an important element in the game, became the basis of the design. By combining the bright orange with fresh blue and gray, a striking and playful appearance is created.
About Kurken1975
The game Kurken1975 (or the Enlish version CatchYou) is developed for use at school and to play at home and for leisure. The game helps to train the visual-spatial memory. It is fun to play and developed to solve math problems better and faster.
Do you also want to learn to calculate faster? Order Kurken online: kurken1975.nl