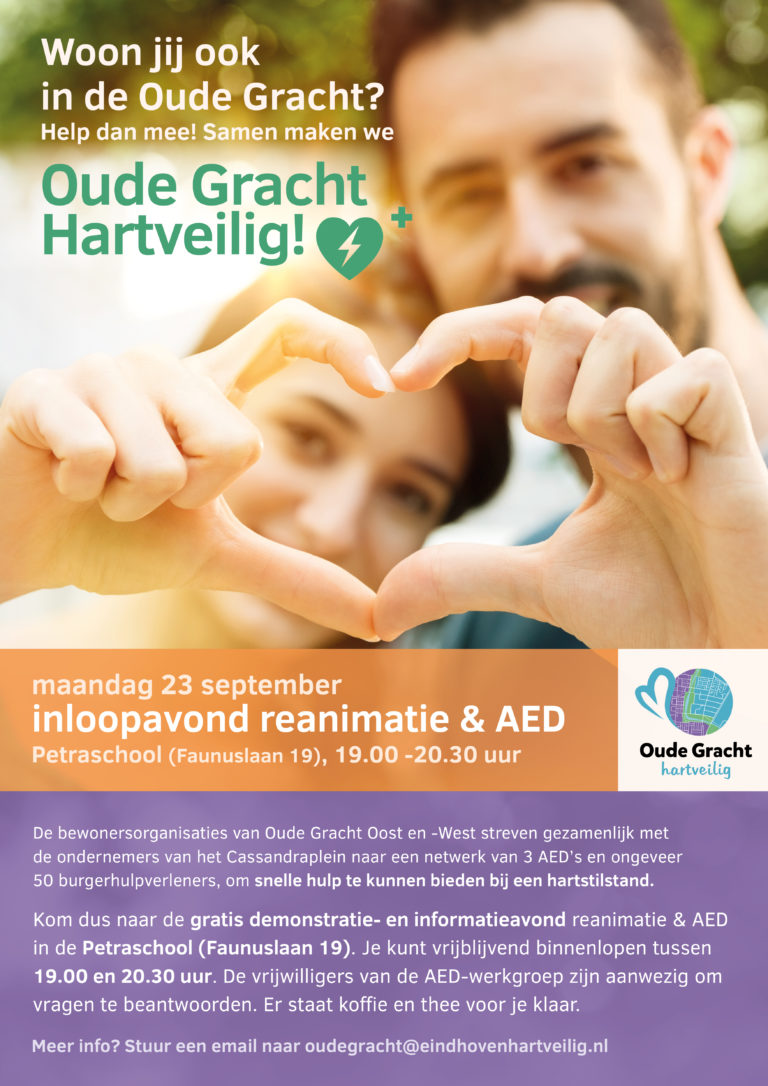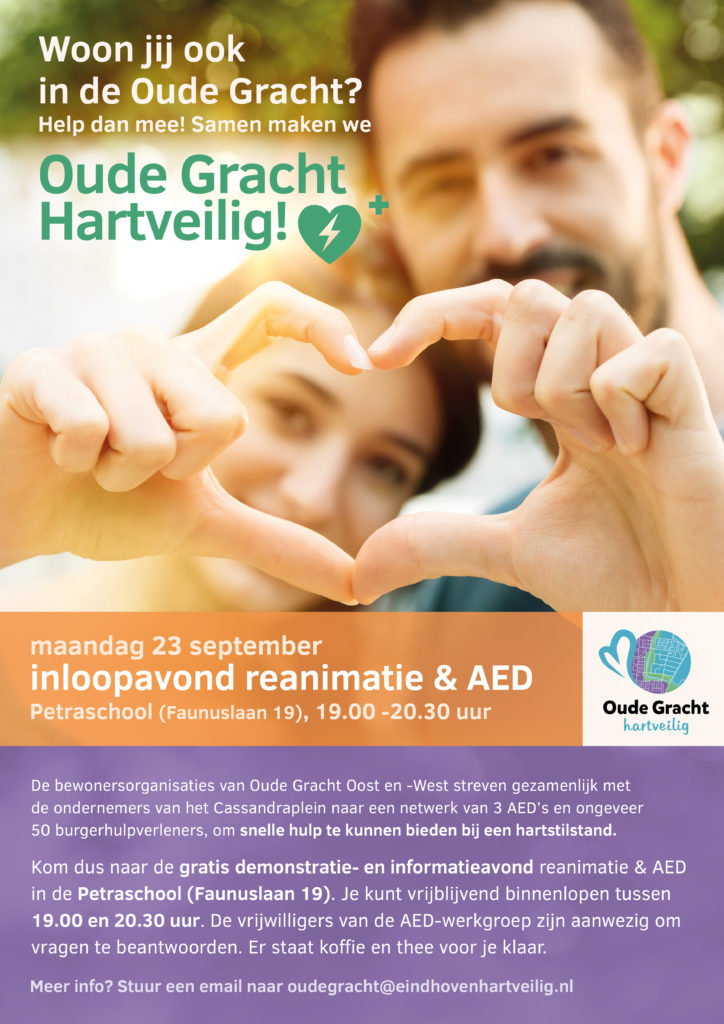 Oude Gracht Heart Safe
For the district Oude Gracht in Eindhoven, a logo, poster and booklet have been designed in order to make Oude Gracht heart safe. The poster and brochure were used to recruit volunteers who want to register as a first aid provider in the event of a cardiac arrest and to collect donations for the purchase of AED devices.
Friendly colors, speaking texts
To stand out among advertising brochures, a non-commercial promotional text was written and warm colors and photos were chosen. By making it immediately clear that the brochure is from and for voluntary neighborhood residents, the brochure will not disappear into the old paper bin so quickly without being read.
Image recognition
By using a photo of the neighborhood residents who are committed to the AED workgroup, other neighborhood residents will, by recognition, feel more inclined to participate. In addition, the logo has a recognition point incorporated: the logo shows a map of the neighborhood and is based on the logo of the Oude Gracht Oost.
It works! A significant number of local residents have now registered and generous donations have been made for the purchase of an AED. Are you living in Oude Gracht and do you want to help? Contact one of the members of the AED workgroup.