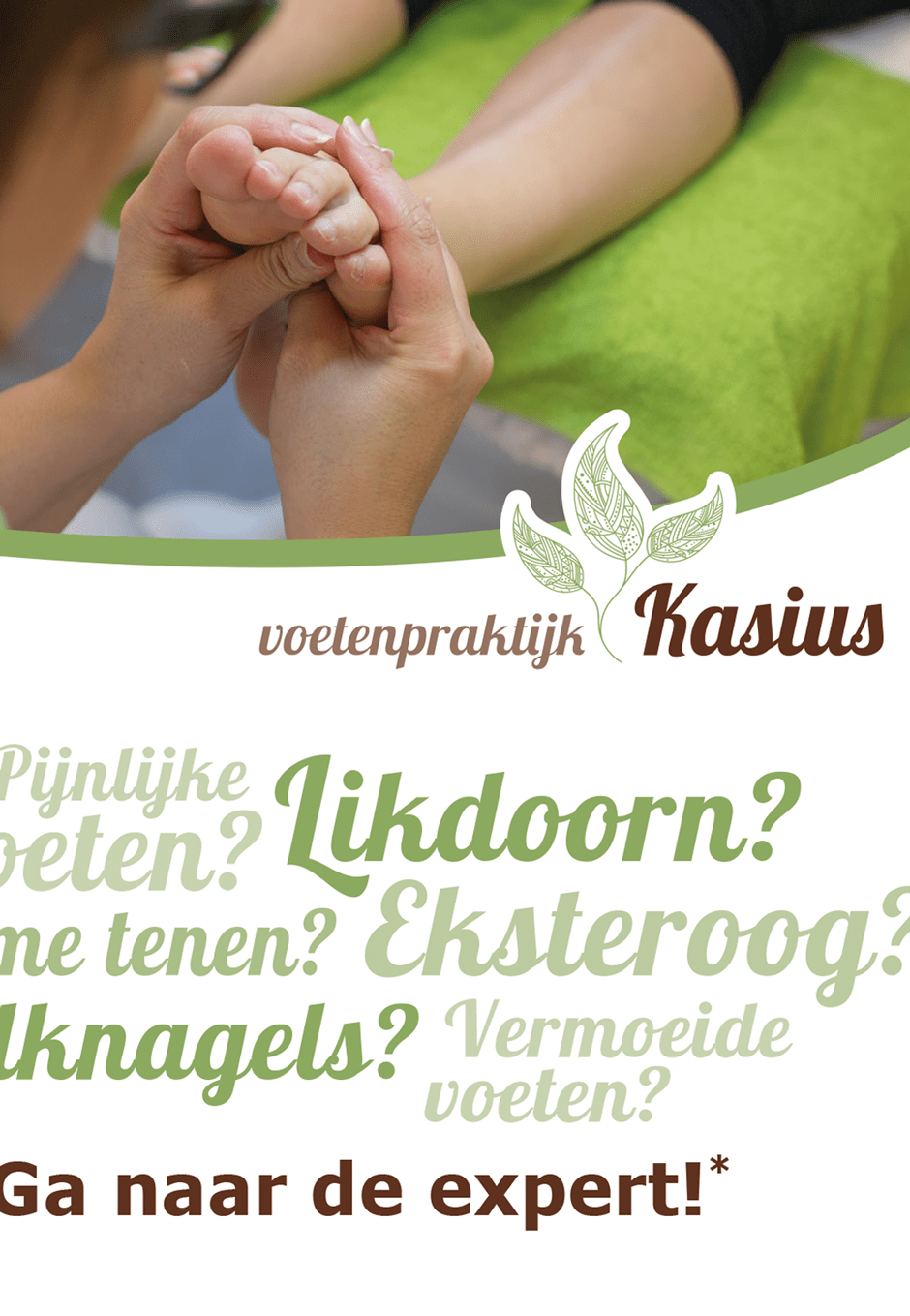 Corporate Identity and Promotional items
for Kasius pedicure practice
Kasius initially came up with the request for a business card design. To make a fresh start,  first the logo was slightly restyled with a more modern font. To create an unambiguous appearance, several ads, corporate paper and envelopes have also been designed.
Pattern of lines in fresh green
A fragment from the logo is repeated in all designs. By using only a part, an interesting and abstract line pattern is created. The fresh green color represents the use of organic care products.
About Kasius
Pedicure practice Kasius offers various foot treatments with organic care products. As a medical pedicure, Karin Kasius remedies discomforts and treated feet in a relaxing atmosphere.
For more information or to make an appointment, visit: voetenpraktijkkasius.nl