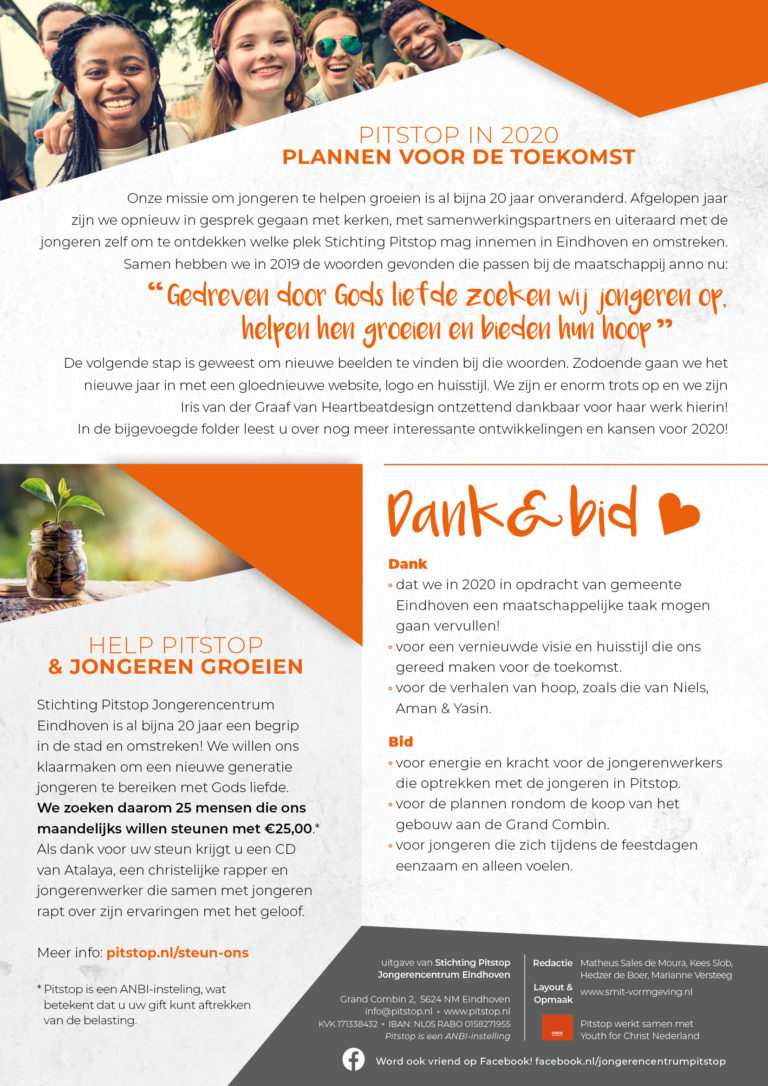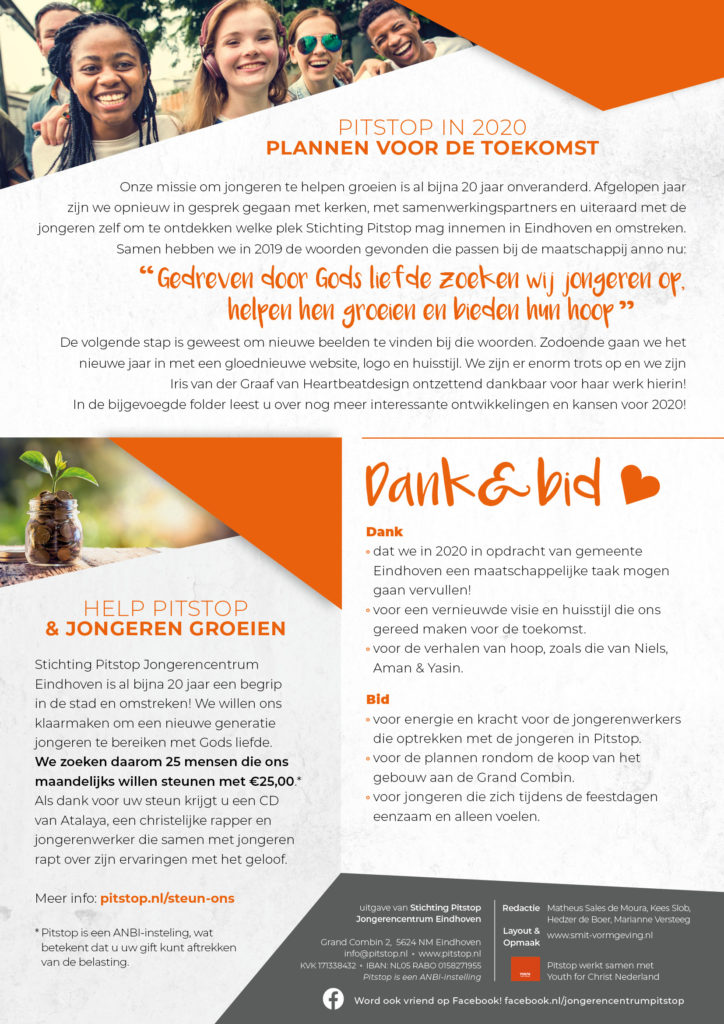 Visual items for Youth center 
Inspired by the style of the new logo (developed by Iris van der Graaf), various corporate identity items, like a flyer and a business card, have been designed for the Pitstop youth center. 
Warm colours and dynamic shapes
Warm orange hues, slanting shapes, "wrinkled" paper and photos of real youngsters give a dynamic and open look, matching the atmosphere in and goals of the youth center. This look-and-feel is translated into a newsletter, business card and flyer, but also into the design of various illustrated icons.
Practically and effective
A newsletter and flyer have been developed to recruit donors so that youth work at Pitstop can be continued. This involved thinking along about the design ánd the message (how do you describe this short but convincing?). The future of the youth center now has been secured and the Pitstop activities can be continued!
About Pitstop Jongerencentrum Eindhoven
The Pitstop Youth Center Eindhoven Foundation aims to help young people between the ages of 10 and 23 to discover their talents and to help them develop themselves into people with responsibility for the society in which they live.